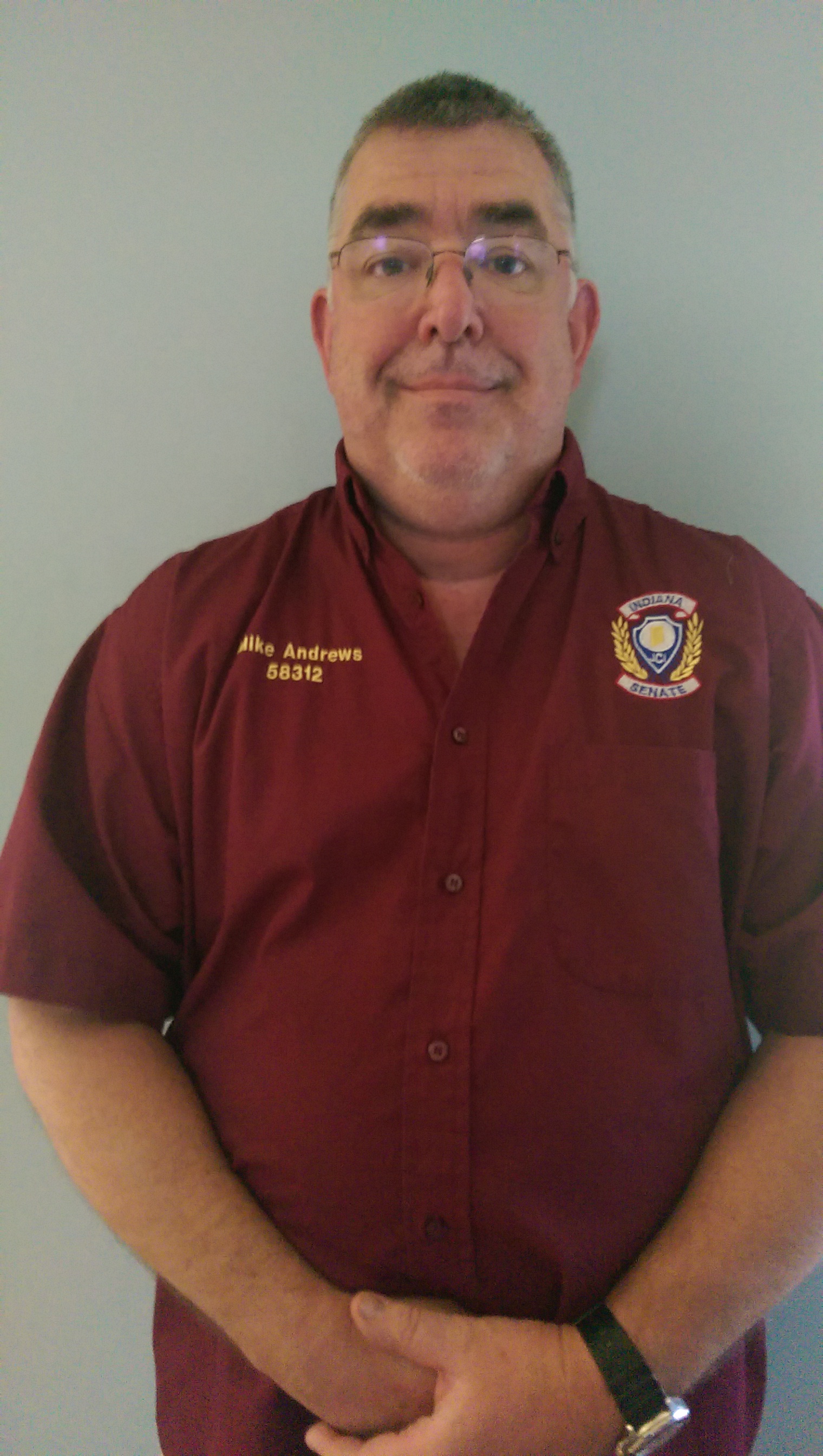 Welcome Indiana JCI Senators to the 2014-2015 year!

I am Mike Andrews and will be your state president this year! My theme this year is Friendships - Old and New. As I reflected on what I would like to accomplish this year I realized that as I have become involved in the Senate organization, I have reconnected with friends that I had not seen in years and have also developed many new friends. Hence, my desire to have more of our Indiana Senators involved in our organization so that they too can reconnect with old friends and develop new friends.
I have a great support team this year! Bill Westerhoff #50825 was elected as Treasurer and Bill Hossman #41293 was elected Vice President. Tracy Brown #54773 will be serving as Chairman of the Board.
As has always been the goal of the Indiana Senate organization, our goal this year is to activate Senators that have not been involved in the organization for a while. We also want to encourage and promote to the Jaycees to bestow Senatorships on deserving individuals in their chapters and then get them involved with the Senate organization. We will also look to give at least one Senatorship to someone that was deserving of one, but for whatever reason was never given one.

This next year we plan on having our three meetings in different areas of the state. Our first meeting will be held in the northern part of the state, our January meeting will be in the southern part of the state and our year-end/election meeting will be in the central part of the state. More information will be provided on each of these meetings throughout the year on the website and through our newsletters.

Along with our meetings, we have opportunities galore to visit other state functions not only in our region but all over the United States! Whether it is a pig roast in Ohio, a picnic in Illinois, the Bourbon Bash in Kentucky or golf in Michigan, there are plenty of friendships to rekindle and new friends to be made!

I look forward to serving the Indiana Senate this year and spending time in fellowship with friends old and new.

Mike Andrews #58312